Kimberly Jensen, President, received her Ph.D. from the University of Iowa in women's and U.S. history and is Professor of History and Gender Studies at Western Oregon University. Jensen is the author of Oregon's Doctor to the World: Esther Pohl Lovejoy and a Life in Activism (University of Washington Press, 2012), Mobilizing Minerva: American Women in the First World War (University of Illinois Press, 2008), and co-editor, with Erika Kuhlman, of Women and Transnational Activism in Historical Perspective (Republic of Letters, 2010). Her recent articles include "'Neither Head Nor Tail to the Campaign': Esther Pohl Lovejoy and the Oregon Woman Suffrage Victory of 1912" in the Fall 2007 issue of the Oregon Historical Quarterly, and "Revolutions in the Machinery: Oregon Women and Citizenship in Sesquicentennial Perspective" in the Fall 2009 issue of the Oregon Historical Quarterly. Jensen is a member of the editorial boards of the Oregon Historical Quarterly and the Oregon Encyclopedia Project and serves as a commissioner on the statewide Oregon Heritage Commission.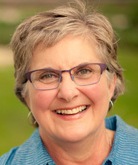 Janice Dilg, Vice-President/Treasurer, is an independent historian from Portland, Oregon. She holds an MA in history from Portland State University and was the Project Director for Century of Action: Oregon Women Vote, 1912–2012. Dilg's article in the Spring 2009 issue of the Oregon Historical Quarterly, "For Working Women in Oregon": Caroline Gleason/Sister Miriam Theresa and Oregon's Minimum Wage Law," was part of that publication's Statehood Sesquicentennial Series. She teaches the Portland State University Senior Capstone, Monumental Women, which documents women's civic contributions to Portland on the Walk of the Heroines and through walking tours. As the principal of HistoryBuilt she has collaborated on public history projects that include: the US District Court of Oregon Historical Society Oral History Project, Oregon State University Sesquicentennial Oral History Project, the Martin Luther King, Jr., Boulevard Gateway and Heritage Markers, and Dawson Park.

Linda Long, Secretary, is a Manuscripts Librarian at the University of Oregon Special Collections and University Archives. She has worked extensively with the Oregon Women's Political History collections at University of Oregon, which is now available for research. In addition Long has developed UO's manuscript collections relating to the lesbian land community in Oregon, until now underrepresented (or not represented at all) in manuscripts repositories in the state.