Indigenous Assimilation: How Eleanor Houk Used Boarding Schools to Benefit Her Community
By Mystie Johnson
Eleanor Houk was a member of the Blackfoot tribe, located in Montana and Alberta, Canada, who spent years of her time studying to aid her tribe. The first school Houk attended was Carlisle Indian School in Pennsylvania, which was the same school her father had attended. However, the Chester [Pennsylvania] Times says that once Carlisle closed in 1918, Houk transferred to Oregon's Chemawa Indian School. At both the boarding schools, Houk's education mostly consisted of domestic education and assimilation. The whole purpose was to strip Indigenous people of their culture.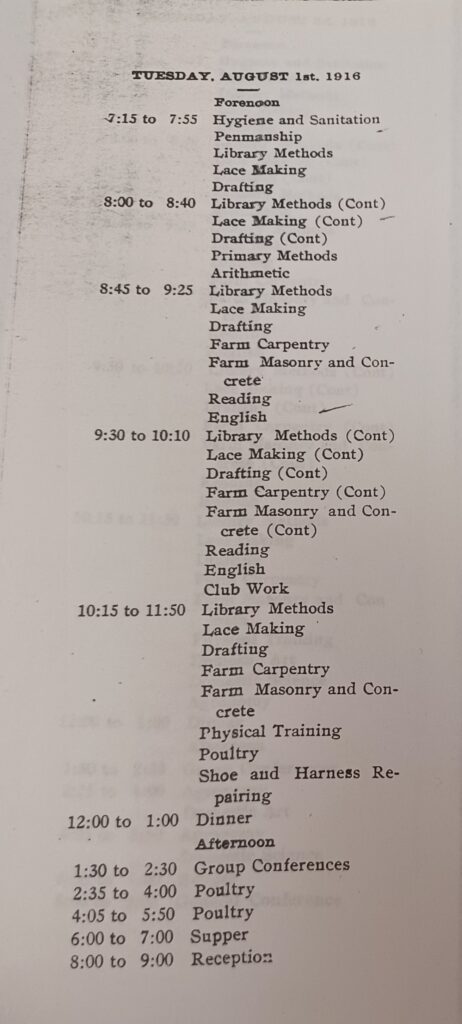 As Melissa Mejia discussed in The Indigenous Foundation, the government hoped that if they moved young Indigenous children to boarding schools, they could isolate them from their culture and teach them American culture. At Chemawa, as described in the Chemawa Institute publication from 1916, their focus of education was occupational. Some of the courses included cooking, sewing, farming, shoe repair, and more. Their goal was to teach students like Houk American jobs while simultaneously isolating students from Indigenous culture to make them an "American" and not an Indigenous American. 
As Houk reached the end of Chemawa's grade levels (10th grade), the government partnered with Salem High School. According to an article published in the Oregon Statesman, Chemawa students were given the "privilege" to attend Salem High School while living on Chemawa grounds for 11th and 12th grade. Although not much is known about her time at Salem High School, the goal was still to integrate students like Houk into American culture. Once Houk graduated high school, she became the first Indigenous woman to attend the University of Oregon in 1922. While there, according to the Oregon Daily Emerald, she studied physical education to utilize her knowledge and be the "hope for the future of her people." She wanted to bring her knowledge back to her tribe and be an example that Indigenous people could go to college. 

To do this Houk had to push through many varying opinions about her, including the negative ones as seen in the "First Indian Girl in School Can See Bit of War Paint" article. In the article, it mentions Houk referencing all the make-up that students at college wore and the connection to her tribe's "war paint." Although it is true that Indigenous people use facial markings distinct to each tribe, there is reason to doubt she would reference them as "war paint." There are many meanings and uses for Indigenous markings beyond war (Carrie Back, 2022).
Additionally, as listed in the University of Oregon's yearbook, the Oregana, Houk was also a part of the Cosmopolitan Club, which comprised international students at the university. Her placement in the club reflects either Houk's or the University's view of her as an Indigenous person, despite being born in the United States. Whether Houk or the University viewed her as a "foreigner," her partaking in the club reflected the negative views of Indigenous people in the 1920s. Although Indigenous people were slowly gaining their rights and freedoms, there was still a prominently negative view of Indigenous people. For example, in 1924 the Indian Citizenship Act was enacted, and the National Council of American Indians was founded, both due to a former-teacher at Carlisle- Gertrude Simmons Bonnin (also known as Zitkála-Šá) (Charlotte Mangin, 2020).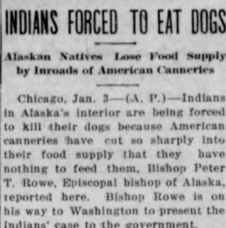 The public still viewed many Indigenous people similar to other non-citizens and minorities in the country. They were attempting to assimilate as many young Indigenous people into American society as possible. One example of this is an article from the Grants Pass Daily Courier, describing how an Alaskan tribe was neglected and underfunded by the government. The conditions became so bad they were forced to eat their dogs. Although conditions were never that bad at Chemawa, many reservations and schools were continuously neglected. 
However, in 1924, Houk moved on from the University of Oregon and went back to Chemawa to become a teacher, keeping her promise to give back. According to SuAnn Reddick and Eva Guggemos, by the time Houk went back to teach at Chemawa, the curriculum was slowly changing to resemble White public schools. Eventually, in 1927 Houk married a man named William Bernard Grant in 1927 and soon after moved to Oklahoma (Oregon, U.S., 1927). 
About the Author
Mystie Johnson is a third year student in the Honors Program at Western Oregon University majoring in Psychology. As a psychology student, Mystie is passionate about mental health advocation and hopes to become a researcher, social justice advocate, or social worker in the future. Mystie also has a double minor in American Sign Language (ASL) and International Studies. The two minors represent her deep interest in other cultures and languages. Mystie desires to know as many languages and cultures as possible.
Further Reading
Primary Sources
"Guild Meeting Address by Indian Maiden," Chester [Pennsylvania] Times, March 17, 1917, 8.
Class Schedule Tuesday, August 1st, 1916, Chemawa Institute, 1916, 2, Chemawa Indian School research collection, Archives and Special Collections, Mark O. Hatfield Library, Willamette University.
"Privilege of Added Grades Given Indians," Oregon Statesman, September 6, 1922, 1.
"First Indian Girl in School Can See Bit of War Paint," Oregon Daily Emerald, October 29, 1922, 1.
"Cosmopolitan Club," Oregana Yearbook, University of Oregon 1923, 279.
"Indians Forced to Eat Dogs," Grants Pass Daily Courier, January 3, 1922, 1.
Oregon, U.S., State Marriages, 1906-1968 for Eleanor Houk and William Bernard Grant, April 2, 1927, Da-Sm, ancestry.com.
Secondary Sources
Back, Carrie. Indigenous Women are Reclaiming Their Culture, 1 Face Tattoo at a Time, Popsugar, August 15, 2022, https://www.popsugar.com/beauty/indigenous-face-tattoos-48911183
Mangin, Charlotte. Zitkála-Šá/Gertrude Simmons Bonnin (Boston, MA: UnladlyLike Productions, 2020) https://unladylike2020.com/watch/
Mejia, Melissa. "The U.S. History of Native American Boarding Schools Written," The Indigenous Foundation https://www.theindigenousfoundation.org/articles/us-residential-schools
Reddick, SuAnn M. and Eva Guggemos, "Chemawa Indian School," Oregon Encyclopedia https://www.oregonencyclopedia.org/articles/chemawa_indian_boarding_school/#.ZCcZNxXMIlt