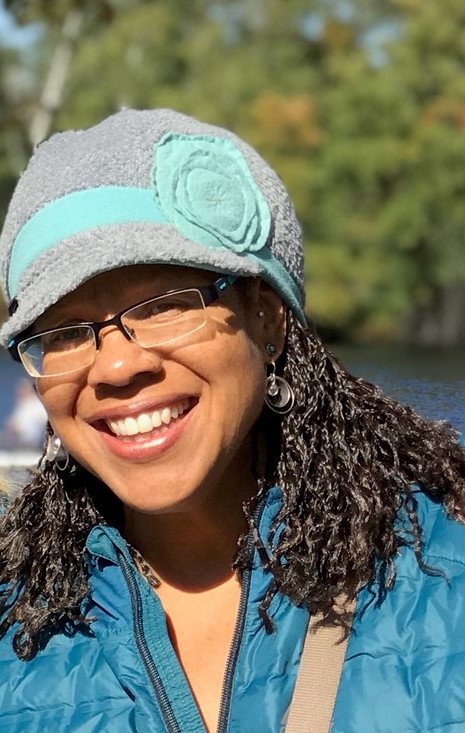 In Spring Term 2019, Claire Davis and Chloe Miller in Professor Kimberly Jensen's Women in Oregon History class at Western Oregon University interviewed Dr. Lisa Gaines about the Nineteenth Amendment centenary and the importance of the vote. Dr. Gaines is the Director of the Institute for Natural Resources at Oregon State University in Corvallis. She works to build partnerships with researchers and organizations across Oregon and the greater Pacific Northwest to unify science and policy to the natural resource and environmental challenges we face in our society. As a mother of two girls Dr. Gaines discusses the importance of teaching our children the impact of voting, and the work Oregon can still do to make voting even more accessible. Dr. Gaines reflects on our past and places importance on the future of voting, by educating and listening to our future generations.
Q: In your view, why is voting important?
Dr. Gaines: For me voting is one way to state a preference for something or someone. Whether or not it is done to decide which movie should be watched for family movie night or done for issues or representatives that impact our communities. I think about my two daughters, both of whom are not yet old enough to vote, and hope that when they are, that they enlist their right and responsibility to vote at every opportunity. We teach our children that what they think matters, what they believe matters, and how they express these thoughts and beliefs really matters. With regard to voting, they have an opportunity (as should all of us) to help shape their lives and community.
Q: What barriers to voting have some Oregon women experienced?
Dr. Gaines: Over the last 20 years, Oregon has made great strides to increase voting access – vote-by-mail (1998) and Oregon becoming the first state to have automatic voter registration (2016). These have also helped to increase voter participation. Though I don't know the specific barriers to voting that Oregon's urban and rural women experience, if I take a broader view I would say that barriers still exist as they relate to the intersections of economic and social well-being, and race. In thinking about these intersections and voting, we need to consider, among many things: who lives in poverty, is homeless or on the edge of homelessness; who might not have the same address year to year; who might or might not have the transportation to get to an official voting drop off site, should it be needed; who might or might not have internet access to register or update voter registration, etc.; who might not see their issues or representation reflected in the ballots; who might or might not believe or realize that they have some influence in the political system.
Q: How have some women used the vote as a tool for social change? 
Dr. Gaines: Women have called attention to social, economic, and environmental issues that were ignored, pushed aside, or not even considered. Women reframe issues that have had, are having, and can have profound impacts on public policy at the local, state, national, and international levels.
Q: What additional points do you feel are important for us to consider as we commemorate the ratification of the Nineteenth Amendment? 
Dr. Gaines: Continuing to grow our children to speak, vote, act and contribute to their communities, large and small.