The National Votes for Women Trail (NVWT) has created a tutorial video to guide you through filling out the online form to submit a site to the NVWT map database.
Click this link to go to the tutorial video.
This is what the tutorial video page looks like.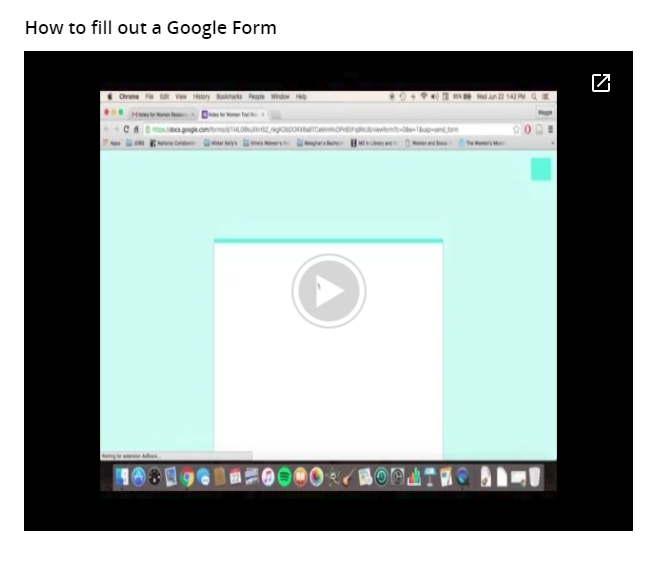 Contact the Oregon NVWT Coordinator at info@oregonwomenshistory.org if you need additional assistance.