It is difficult to preserve something as ephemeral as chalk, but we wanted to try. On this page, you will find images* from community partners and inspired individuals who showed up to #ChalkTheVoteOR in the streets, on sidewalks, on walls, or wherever they felt the mood strike them. While these images reflect only a fraction of the many that are out there in the social media stratosphere (search #chalkthevoteor on Facebook and Instagram to see more!), the images here highlight a diversity of approaches, abilities, and interpretations around creating voting-rights related chalkings. We believe they are all striking in their creativity, innovation, and strength of message.
Our education on the history of the 19th Amendment and the women's suffrage movement accelerated as the centennial year unfolded. We understood that our approach to #ChalktheVoteOR, originally titled Chalkthe19th, needed to expand and change. Highlighting just the 19th Amendment, without also focusing on the 15th, the Voting Rights Act, the 24th, and the 26th Amendments would not accurately detail the long history and ongoing struggle of all U.S. citizens to achieve full voting rights, or suffrage. In the midst of these tumultuous times, social distancing and masking requirements were not enough to make many people want to gather with others, even out of doors. The stress of the pandemic and social and political upheaval have left many burned out, and many people are working on their own projects or going to their jobs.  We understand and share those issues. So, the enthusiastic public turnout exceeded our expectations and we hope this public demonstration around a core piece of our democracy—voting—resonates with you long after the chalking vanishes. A heartfelt thank you to all who participated in #ChalkTheVoteOR events during the week of August 23rd-29th, 2020!
For more information about this project, visit the #ChalkTheVoteOR main page.
*Image credits and location provided in captions where possible.
#ChalkTheVoteOR Image Roundup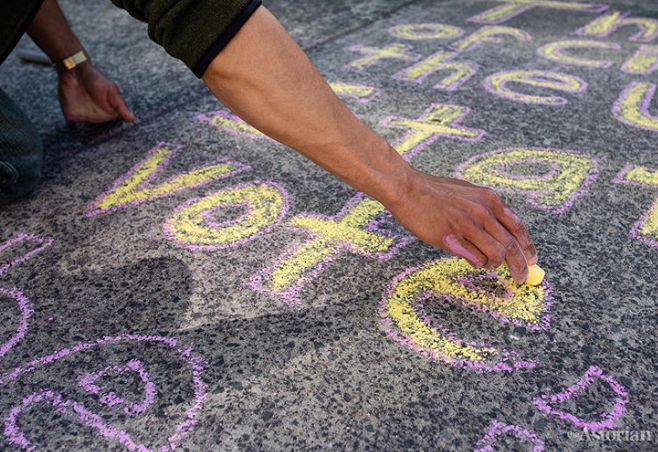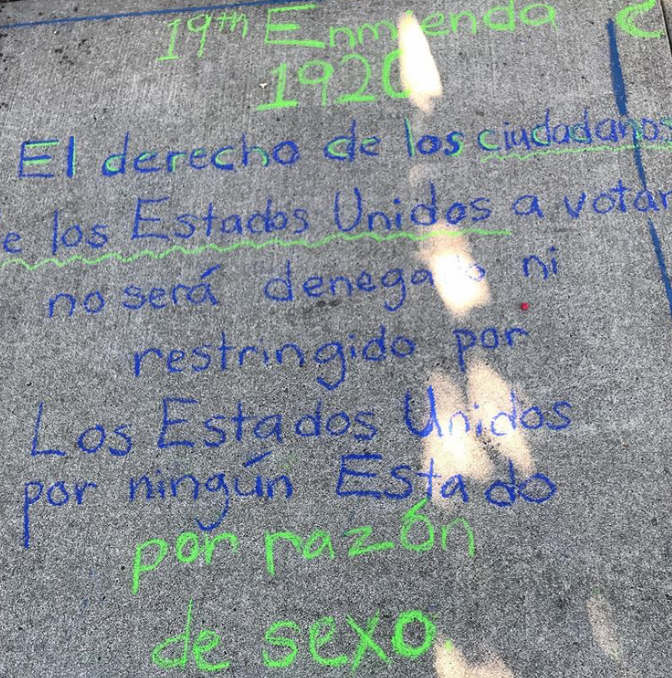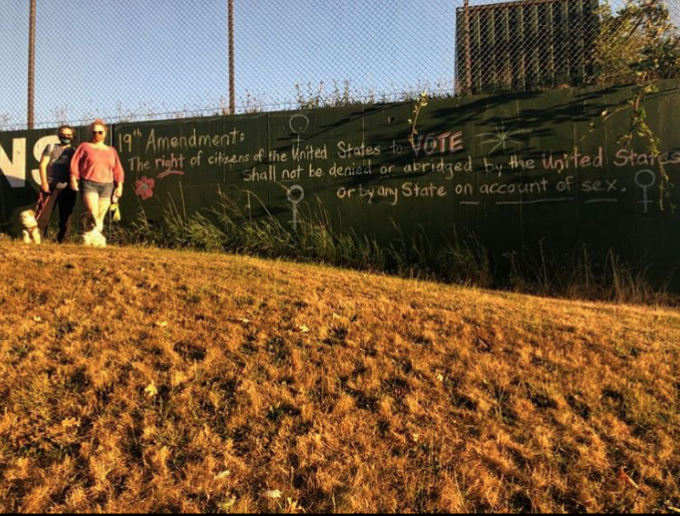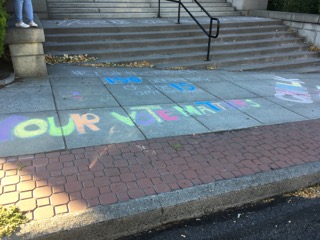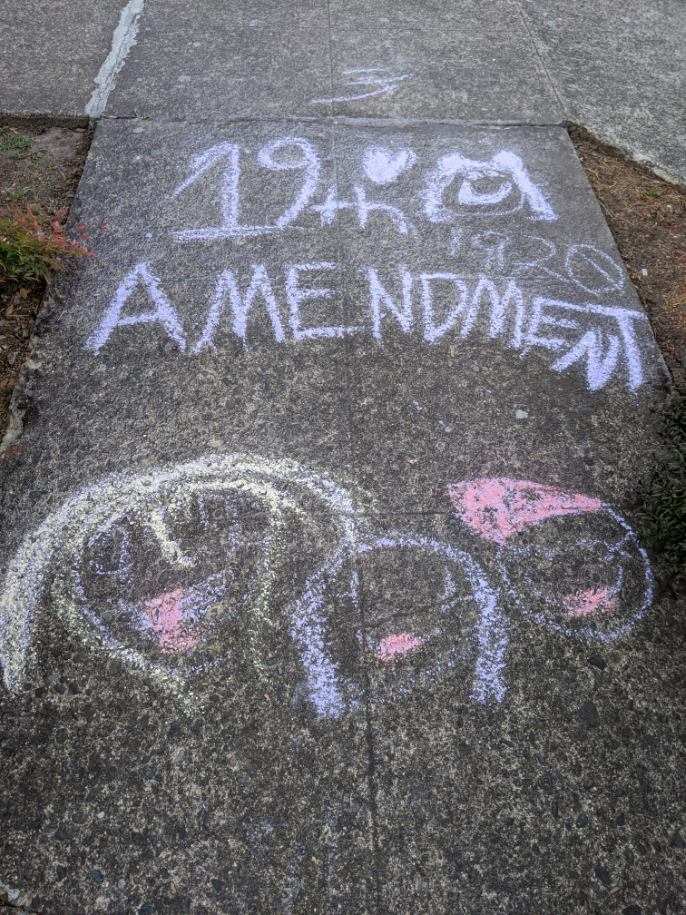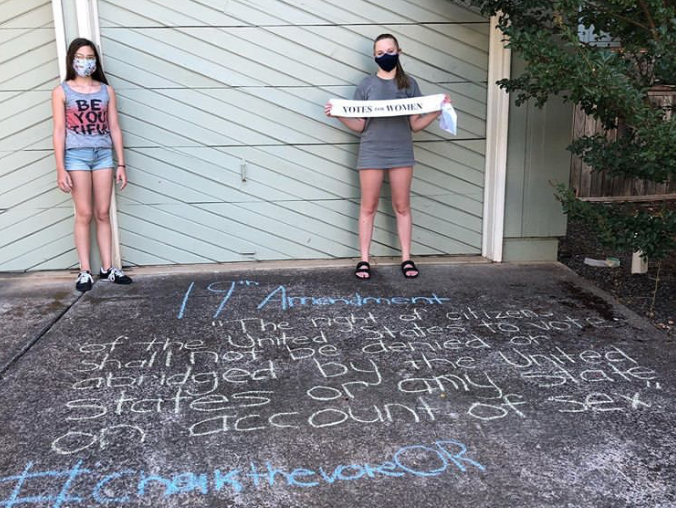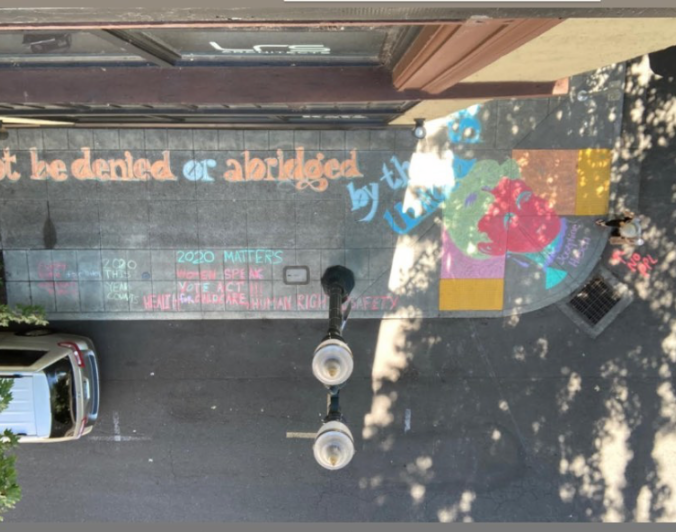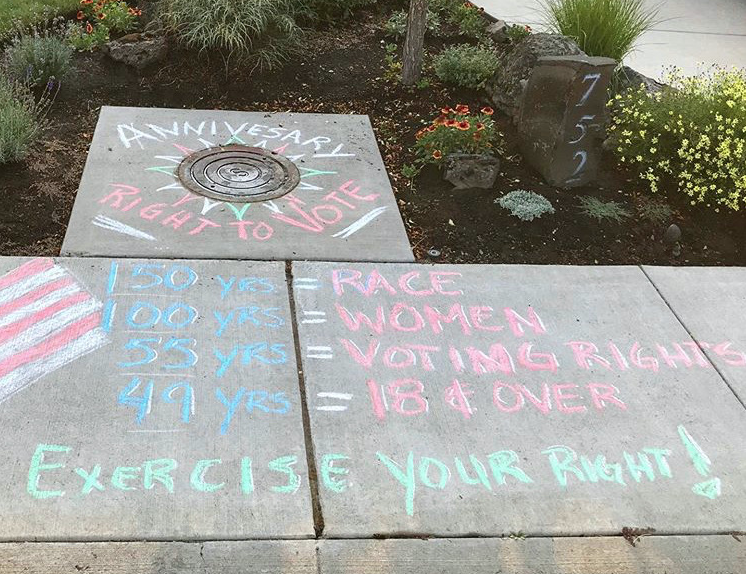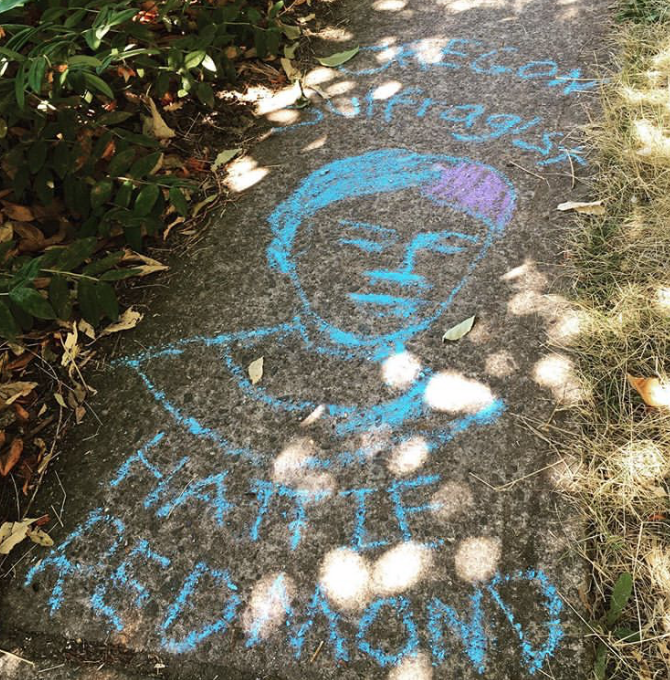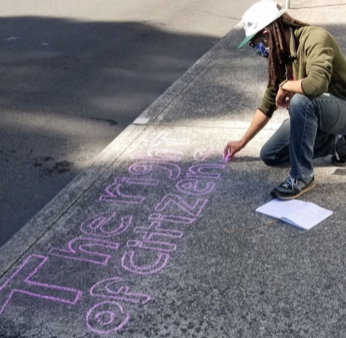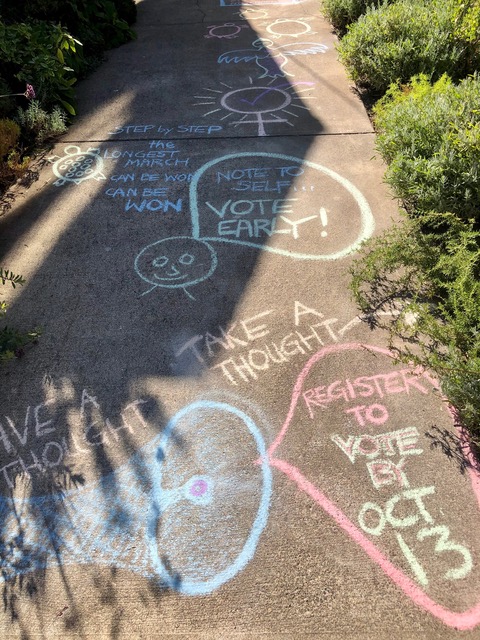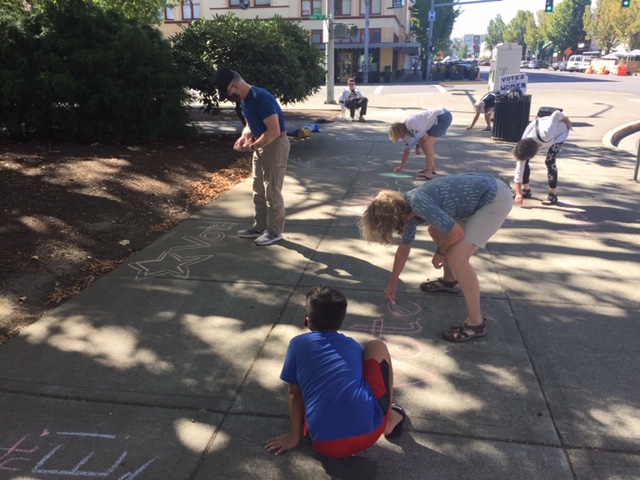 KTVZ Bend press coverage of #ChalkTheVoteOR at Deschutes Historical Museum with Executive Director Kelly Cannon-Miller
KATU press coverage of #ChalkTheVoteOR: "Project Celebrates 100 Years of Women Having the Right to Vote."
#ChalkTheVoteOR Project Partners: